The Reluctant Landlord
A Regency romance. Against their wishes, Quentin Thornhill and Katrina Jones are thrown together in a battle of wills. Who will be the victor?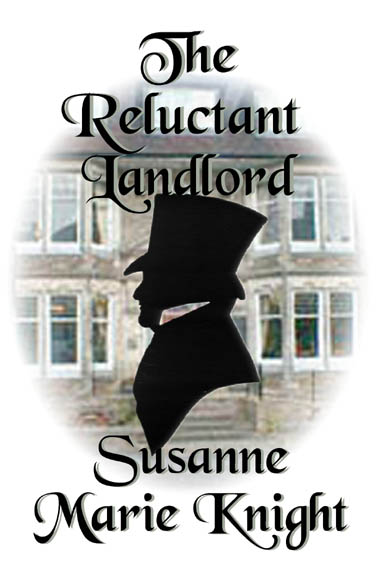 To order electronic book, visit Wings ePress.
To order electronic book, visit Amazon.com. Also available on Kindle Unlimited. Print: Amazon.com print.
Or click here for autographed print copy
Readers are saying:
5 Stars! Very enjoyable! I have to be honest and admit that I found this title to be a fascinating read. The characters I felt are used perfectly. The whole idea of the story was superbly written. I love the culture and the way that the spoken words are so clearly illustrated, this brings the best out of each character. This novel comes highly recommended. I will certainly be purchasing more works from this author.--M.R. Amazon.co.uk
5 Stars! I thoroughly enjoyed The Reluctant Landlord and would recommend it for anybody to buy. For an American using the old English language like in the book, I think she must be an English immigrant. After reading this book I am looking forward to reading another of her books.--R.R. Amazon.co.uk
5 Stars!--Shokoofe
I read this book a dozen times! It is sweet, natural, and full of happy things.--Simin
I recommend THE RELUCTANT LANDLORD as one you will remember. Wonderful characters, great story. It's a keeper--L.S.
I enjoyed THE RELUCTANT LANDLORD!--P.E.
A captivating read!--C.L.
THE RELUCTANT LANDLORD is a fabulous story!--L.S.
The writing is quite atmospheric--it's nicely descriptive, with a good use of idiom that anchors this firmly in the soil of Regency London. There's also an amusing tone here, a nice clip to the pace and the supporting characters are nicely drawn. As well, the heroine is appealing and feisty with a strong independent streak.--J.S.
I find the characters to be quite engaging.--J.K.L.
I enjoyed reading this story. Your voice is strong, your style rhythmic and smooth. Your heroine, Katrina, is in dire circumstances, indeed, and I admire her valiant spirit. The aunt is a good bit of comic relief, well handled.--RWA Golden Heart judge.
You depict your characters with a great deal of verve and freshness, and I get a good idea of what they are like as 'people'. They do come alive for me as a reader.--RWA Golden Heart judge.
Excellent description and characterization!--RWA Golden Heart judge.
Back to: MAIN PAGE


Best-Seller
Fictionwise.com.

5 Stars
Amazon Reviews


4 Stars
Sime-Gen Reviews