Greetings and Felicitations!
"One of the best Regency romances Iíve read so far for the year. Ms. Knight is a formidable talent!"

For Your Reading Pleasure
THE RELUCTANT LANDLORD: A Regency romance. Against their wishes, Quentin Thornhill and Katrina Jones are thrown together in a battle of wills. Who will be the victor?
Impoverished Katrina Jones is determined to earn a living by pursuing a career. Her landlord, the Earl of Udall, has other ideas for her can she set aside her fears about marriage and learn that trust goes hand in hand with love?
Quentin Thornhill is used to having his own way. When the delightful Katrina inadvertently thwarts his plans to install his latest mistress at his newly-won lodging, he begins to realize that not all females are as devious as the women he has known. Can he overcome his cynicism and give his heart to this young and innocent silhouettist?
Will Katrina become the thorn in Thornhill's side?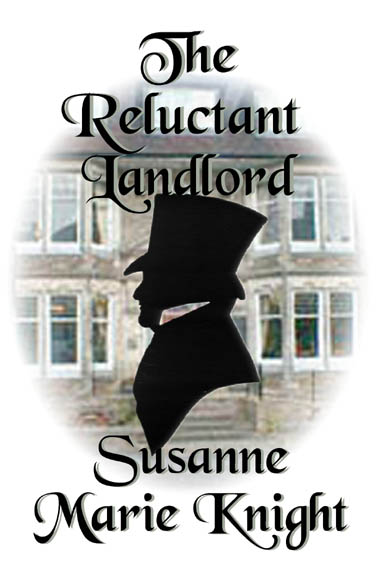 To order electronic book, visit Wings ePress.
To order electronic book, visit Amazon.com. Also available on Kindle Unlimited. Print: Amazon.com print.
Or click here for autographed print copy.

THE RELUCTANT LANDLORD's SETTINGS
November to December, 1810. London, England.
THE RELUCTANT LANDLORD's Main Characters
Katrina Jones, silhouettist, and Quentin Thornhill, the Earl of Udall, look forward to making your acquaintance!