Have Christmas Card... Will Travel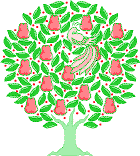 A time-travel Regency romance. Christmas magic sends Meredith back to Regency times to find true love. But what will happen when the twelve days of Christmas are over?
Order electronic book at Amazon.com and other Internet outlets.
Order print book here.
Reviewers are saying:
5 Stars!
--
Barnes and Noble Reviews
5 Stars!
--
Barnes & Noble Reviews
4 1/2 stars! Have Christmas Card... Will Travel by Susanne Marie Knight is a delightful time-travel romance that carries a lonely woman back to the regency era to find love. A creative story based on the Twelve Days of Christmas song, I found myself looking forward to seeing how each stanza of the song would be depicted. The characters in the story are fully developed and have very strong personalities. Jeffrey is wary and untrusting of Meredith. He is strong and quiet not as light-hearted as is his brother William. William finds everything delightful and is happy that luck has brought a woman into his life. He sees Meredith as an answer to his prayers. Meredith is lonely and depressed. The Christmas Season just reminding her of all she has lost with the death of her parents and break-up with her fiancÚ. She finds herself drawn to Jeffrey and that becomes a problem when William refuses to take no for an answer to his proposal. This is a sweet romance in which the settings come to life through the descriptions of the author. This is a warm hearted story for the Christmas Season that will leave the reader happy and feeling good in the end. Have Christmas Card... Will Travel by Susanne Marie Knight is a sweetly romantic time travel romance to warm the hearts of the readers.

Reviewed by The Romance Studio--Anita
4
Stars!
--Goodreads
Back to: MAIN PAGE

2008 EPPIE Finalist for Best Historical Romance
EPIC Award


Best-Seller
Uncial Press and Fictionwise.com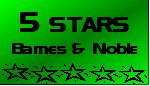 FIVE Stars
Barnes & Noble Reviews

4 1/2 Stars
The Romance Studio

4 Stars
Goodreads