THE WRITERS' WORKSHOP on

WRAPPING IT UP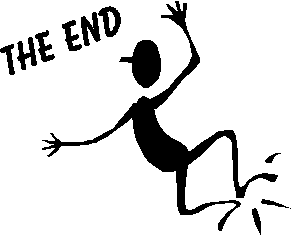 Everything's in place: the plotting, the characterization, the points of view, and the dialogue. Now that you're finished, the first thing you need to do is follow the:
Five Step Revision Checklist

1. TAKE A BREAK. Let your manuscript sit for a while. After this rest, you can look at your story more objectively.

2. GET BACK TO WORK. Read your manuscript from beginning to end. This is the editing portion of writing.

3. TAKE A DEEP BREATH AND... read out loud. This is an excellent way to "hear" your story and correct any awkward word combinations or repetitions in word usage.

4. GET ANOTHER OPINION. Having a critique partner--someone you trust to make comments in a constructive way--is a wonderful method to improve your story. Another opinion helps weed out errors or problems you may have overlooked.

5. THE FINAL REVISION. This is the last step. Keeping your critique partner's comments in mind, make whatever changes YOU feel are necessary. After all, it is your story.
We hope you've found THE WRITERS' WORKSHOP helpful in unleashing your writing muse. May this writers' course be with you... always!

THANK YOU FOR VISITING THIS SITE!
If you'd like to learn more about Susanne Marie Knight's Romance Writing with a Twist!, please visit her website.