THE WRITERS' WORKSHOP on

PLOTTING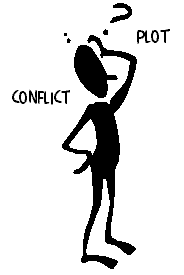 As author Robert Newton Peck states in his writing resource book, Fiction is Folks,
Plot& Conflict = 2 dogs and 1 bone.
Plot is the unfolding of the story, showing the way that the characters handle their problems or conflicts. The plot begins--and so should your story--when something happens to send the orderly, common, everyday life of a character into a new and surprising direction.
Conflict can be defined as internal or external forces that the character has to face before he or she reaches a goal. Internal conflict is a problem, fear, emotion, or phobia he or she must handle. An external conflict comes from events, people, or some type of change outside of the character.
---
If there's no struggle, there's no conflict.
And if there's no conflict there's no story or plot.
---
So how do you get started on your plot? Try brainstorming. Play the "what if" game. Pick a topic that intrigues you, perhaps something you'd like to learn more about or a subject that has special meaning for you. This kernel of an idea can take shape and blossom into a full fledged story.
Here's a simple equation to help you prepare your story's plot. It's called a story plan.
Story Plan = character &
a complication (problem, conflict) &
what character does about it.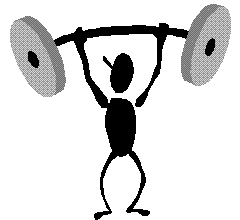 WRITING EXERCISE
Imagine you open the door to find a Federal Express courier with a large envelope for you. You're not expecting this package so as soon as you close the door, you rip the envelope apart. What you find inside makes you laugh.
Begin from this premise to write a complete short story.
Remember: the purpose of this exercise is to stimulate your imagination and your writing muscles. If you have any questions or would like to email your "what if" plotting exercise, an addy is at the bottom of the page.
On to CHARACTERIZATION....